Beliefs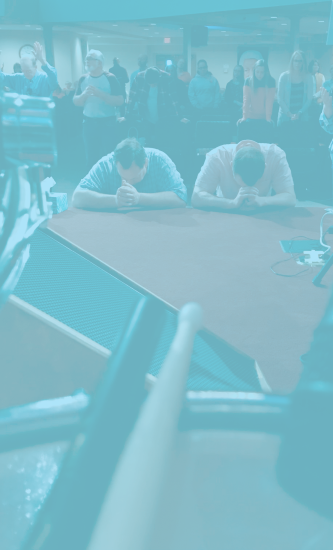 One Family In God
We firmly believe that we do "live life better together" and God's design for us is that we first love Him and then love one another as He loves us.
God went to the extreme extent of sacrificing His only begotten Son Jesus so that we can legally experience a one-on-one relationship with Him as we were originally created. By confession that Jesus was born of a virgin, crucified to death, buried and rose again on the third day is how we can be assured of eternal life. Romans 10:9
Growing
Training, Bible education, discipleship, fellowship, LifeGroups, worship and praise - these are all vital in our growth as believers and ways we strive to become the kind of family that God desires.
Serving
We are called to serve - our extended church body, our local community and our world. Not only are we "called," but we enjoy and delight in giving of what God has so generously given to us and seeing the joy and hope that it brings.
Jesus Christ
We believe in the deity of Jesus Christ, in His virgin birth, in His sinless life, in His miracles, in His death on the cross in our place, in His bodily resurrection, in His ascension to the right hand of the Father, in His personal future return to this earth to rule a thousand years. We believe that Jesus is the only one who can reconcile us to God, and we believe that He is coming back again as He promised.
The Trinity
We believe in one eternal God who is the Creator of all things. He exists in three Persons: God the Father, God the Son and God the Holy Spirit. He is totally loving and completely holy.
The Bible
We believe that the Bible is the inspired Word of God. It is accurate, infallible, authoritative, and applicable to our everyday lives. Hebrews 12:14; 1 Thessalonians 5:23;2 Peter 3:18; 2 Corinthians 3:18; Phil. 3:12-14; 1 Corinthians 1:30
The Separation
We believe that sin has separated each of us from God and His purpose for our lives.
Reconciliation
We believe that in order to receive forgiveness and a fresh start with God, we must repent of our sins, believe in Jesus, and commit to His will for our lives. We believe that the precious blood of Christ is the only means of being cleansed from sin unto Salvation. Romans 3:21-30; Galatians 4:4-7
Baptism
We believe in water baptism by immersion. It's a Biblical step of obedience - publicly declaring faith in Christ and commitment to Him. Matthew 28:19; Romans 6:4; Colossians 2:12; Acts 8:36-39
Healing
We believe that the redemptive work of Christ on the cross provides healing in answer to believing prayer. James 5:14,15; Mark 16:18; Isaiah. 53:4,5; Matthew. 8:17; 1 Peter 2:24
The Holy Spirit
We believe that the process of being renewed by the Spirit is absolutely essential for personal salvation, and that His indwelling enables us to live a holy life. We believe that the baptism in the Holy Spirit, with the initial physical evidence of speaking in tongues, is given to believers who ask for it. Matthew 3:11 ; John 14:16,17 ; Acts 1:8; Acts 2:38,39; Acts 19:1-7; Acts 2:1-4
The Church
We believe in the power and significance of the Church and the necessity of believers to meet regularly together.
The Rapture
We believe in the blessed hope - the rapture of the Church at Christ's coming.
Assemblies of God 16 Fundamental Truths
Miamisburg Assembly of God is a registered Assembly of God church partnered with the Ohio Ministry Network.