KIDS
We Love Kids - and Kids LOVE coming to MAG!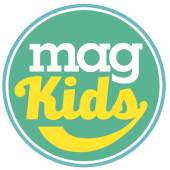 They keep us alive and they thrive in a family environment. Our mission is to supplement the love, care and nurturing of the children that we have with us whether it's for just one day or years and years.
Sunday Mornings @ 10:15AM - MAG Kids is a fun and safe place for your K-5th grader to learn about God and experience the love of Jesus in an age-appropriate environment.
Wednesdays @ 7pm - Wednesdays are family night at Miamisburg Assembly and we have options for your kids:
K-12 can participate in Girls Ministries/Boys Royal Rangers (see info below)
OR
6-12 graders are welcome to join our Students "Revive 937" that meet in our Student Center.