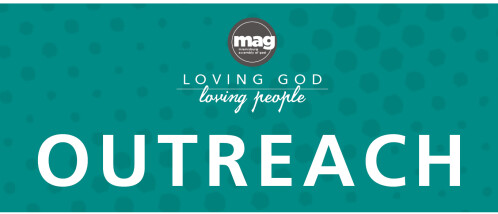 Mark Twain School School Supply List - click here
Outreach is one of our primary passions, directives, callings...
Reach our local community for Jesus!
2023 Strategic Outreach Plan
We're excited to get out of our walls and make an impact for Jesus in our neighboring community! The details are in the brochure here or please feel free to contact Pastor Dustin Renz or any of the church staff at or 937-384-7981 to get involved.
Click to see flyer
Here's a rundown of our 2023 Outreach Schedule:
Stories of Hope Outreach
This year, we are planning to put together a booklet containing some of the powerful testimonies from our church. The world around us is in desperate need for hope. And we have experienced it through our relationship with Jesus Christ.
If you are interested in submitting a testimony for consideration, you can do so online or by picking up a questionnaire at the Connections Desk.
If you have a testimony of hope in the following areas, please submit it to the staff:
• Hope After Addiction
• Hope After Loss
• Hope After Abortion
• Hope After Divorce
• Hope After Abuse
• Hope After Medical Challenges
• Hope After Mental Health Challenges
We will gather testimonies, publish them in a book from our church and deliver them personally to our neighborhood.
Due to limited space, not all of the testimonies will be published.
Please keep this exciting opportunity to share the love of Christ with our city in prayer!
May 18
Mark Twain Talent Show
The church is going to be hosting Mark Twain's talent show. We want to have some volunteers involved with greeting the families who come from the school.
June 5 - July 24
Traveling Playground
We serve lunch to kids from the local community at Beachler Park on Mondays. See Jon or Janice Miltenberger to be a part of this opportunity to meet families from our community.
June 11-14
Tent Revival
We will be setting up a tent again this year and believing God to touch lives in our tent revival. We saw the Lord do so much last year, and look forward to seeing Him move again this June!
August 8
School Supplies for Mark Twain
This is our annual giveaway of school supplies that our church provides for all the students and classrooms of Mark Twain Elementary. It's such a blessing to be able to show God's love in a practical way to the families surrounding the church.
August 19
Back-to-School Bash
We will hosting our third annual Back to School event for Mark Twain students and families. We will have food, inflatables, games, prizes and much more. Volunteers will be needed to serve in various capacities as we bless Mark Twain Elementary.
Sept 17
Friend's Day
This will be a special Sunday service dedicated to ministering to our guests. Pray about who you can personally invite to this celebration. It's a great opportunity to bring friends, families and neighbors to a Sunday service.
Sept 24-26
Heaven's Gates and Hell's Flames
We will be inviting the community for this one-of-a-kind drama that graphically portrays the reality of eternity. We will need help in many areas. Pray that souls would come into eternity during this event!
Dec 9
Pancakes with the Grinch
Join us for a fun time of connecting with our neighborhood. We will be serving pancakes and sausage, have crafts for kids and offering free pictures with the Grinch. Last year, we had several hundred come out for this event.
Thank you to all who joined us to reach our community for Jesus. Now let's continue to pray, get involved and see souls make the decision to live a life of freedom through Jesus Christ!
Mark Twain School Supply List
With over 370 kiddo's needing supplies, we'll need at least 370 of each item below if not more so let's bless them abundantly.
Copy and paste this list to your device so it's easily accessible.
Pocket Folder - red, yellow, green, blue, purple
Folder w/prongs - red, yellow, green, blue, purple
Spiral notebook - red, yellow, green, blue, purple
Composition Book
Markers - 8 pack
Wide Markers - 8 pack
Chisel Marker - low-odor/dry erase
Pink Eraser
Colored Pencils - 12 pack
Crayons - 24 pack
Highlighters - yellow
Zipper Pouch
Glue Sticks
Scissors - sharp point
Pencils - #2
Pens - black, blue, red
Expo Marker
School Box - clear
Please place items in the Mark Twain basket at the Community Donation Station area off the main lobby.